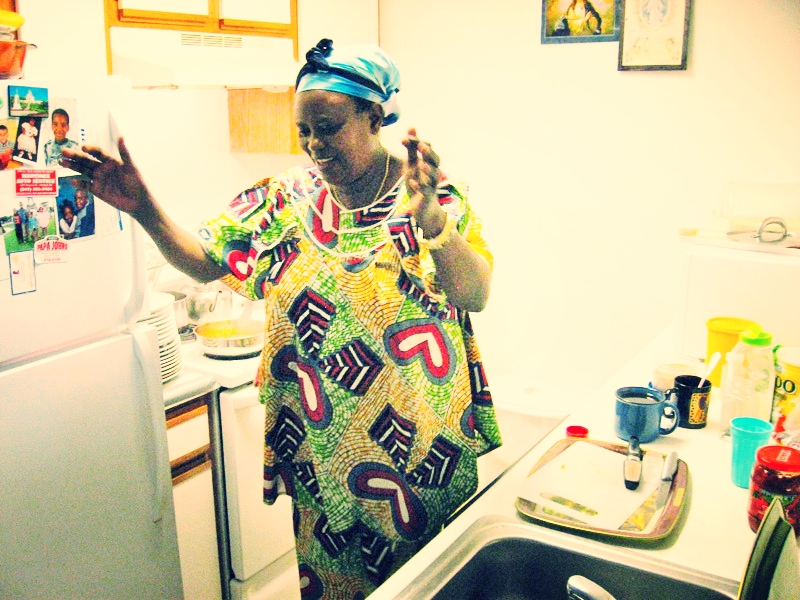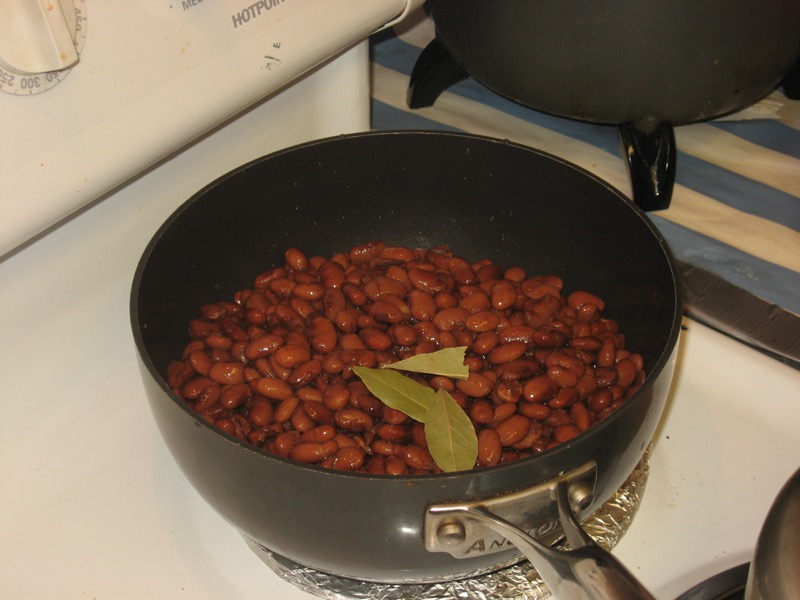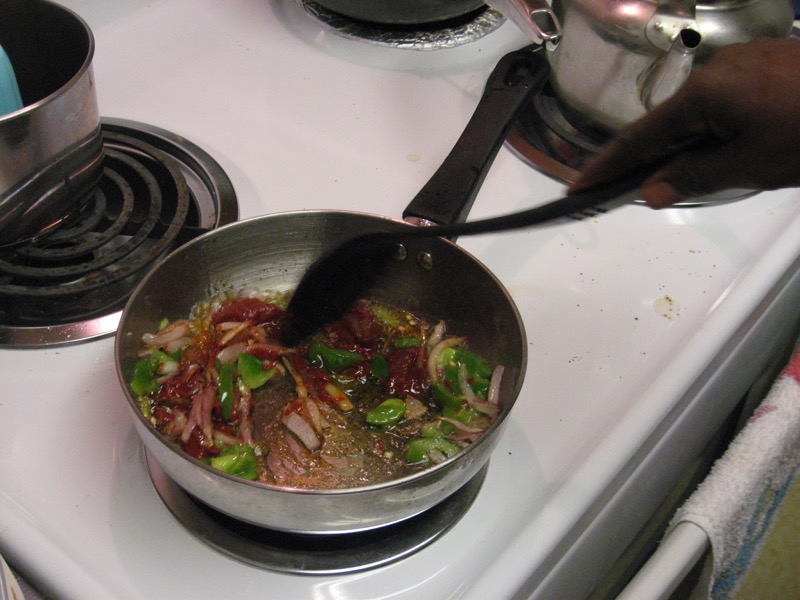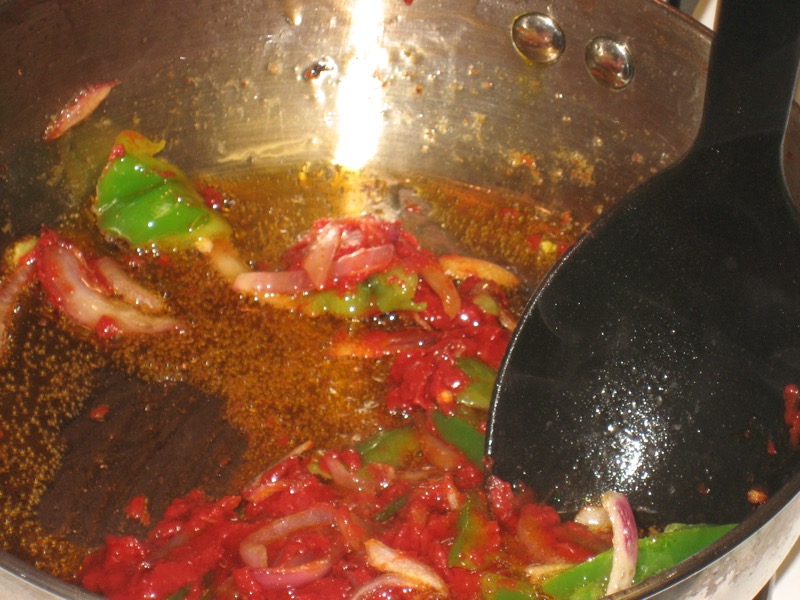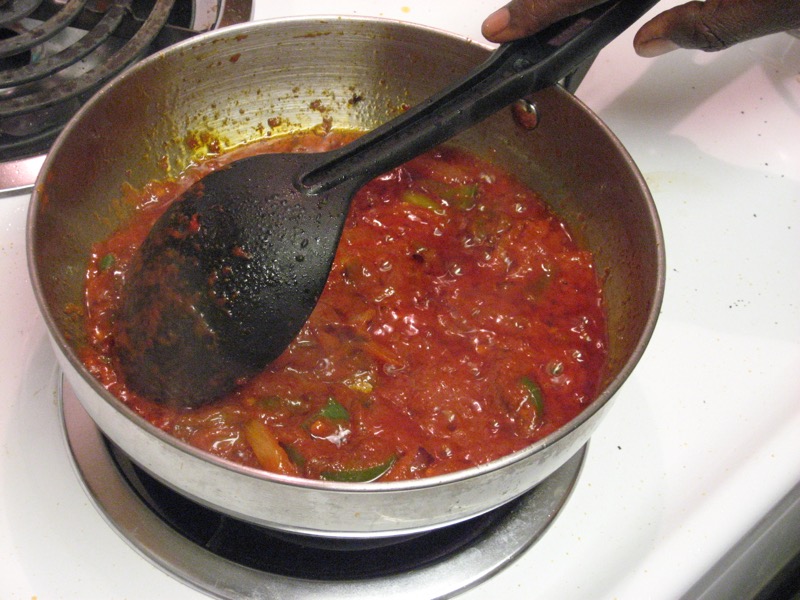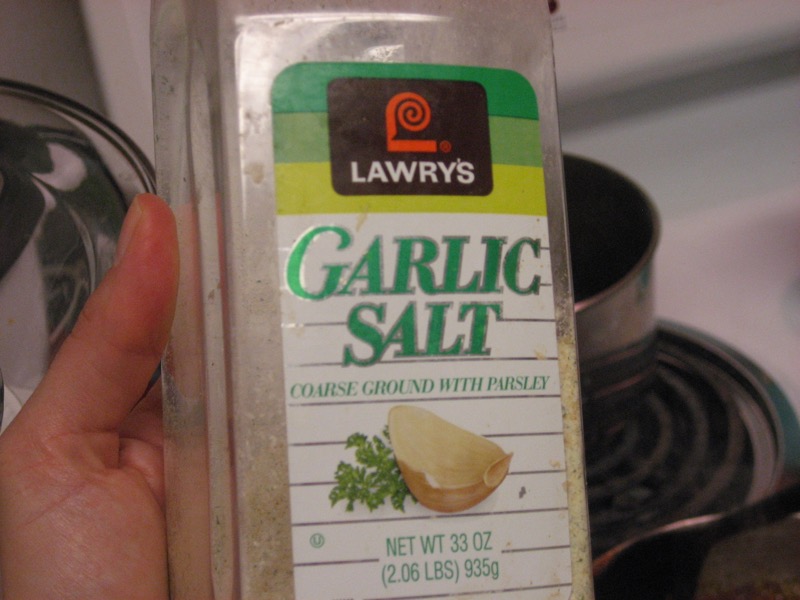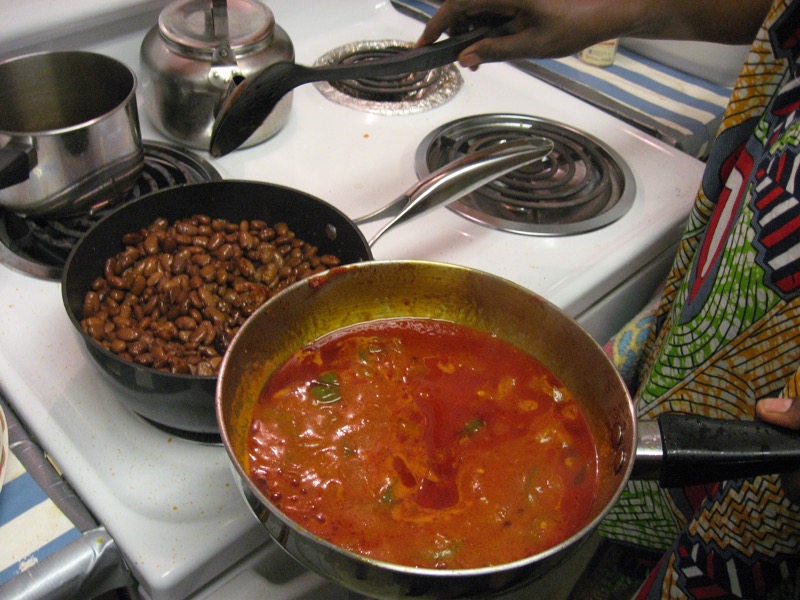 Madeso (DR Congo) Bishimbo (Rwanda)
As Constance Kabaziga from Kinshasa, Democratic Republic of the Congo, taught Lindsay Sterling in Freeport, ME.
Note: Constance served these creamy, rich, stick-to-your-ribs beans with rice and scallions and a special hot sauce from Rwanda, called Akabanga oil.
Makes: 8 servings
Cooking time: 45 minutes
Ingredients
2-3 cups cooked beans such as red or pinto (2 cans)
1/2 small red onion, sliced thinly
1/4 green pepper, sliced thinly
1/4 cup olive oil
1 Tbsp tomato paste
1/3 nutmeg nut
3 bay leaves
1 tsp garlic salt
Instructions
1. In a large saute pan, fry onions in ¼ c. oil on medium high heat. When onions are translucent, add green pepper. After another minute, add tomato paste, stir for five minutes and watch the oil turn red.
2. Add enough water to make a sauce out of the oily paste in the pan. Add bay leaves. Cook for about five minutes.
3. Rub a nutmeg nut vigorously back and forth on a fine metal grater over the saucepan for 20 seconds. Add 1 tsp garlic salt. Add more water as necessary so the sauce is not watery, but not thick either.
4. When the vegetables have cooked long enough to disintegrate into the sauce, mix the sauce into the cooked beans. Cook the beans covered for about 15-minutes on medium low heat stirring every once in a while.
5. Serve with rice and hot sauce, ideally the delightfully zippy Akabanga oil from Rwanda. 5 drops on my whole plate burned beautifully.